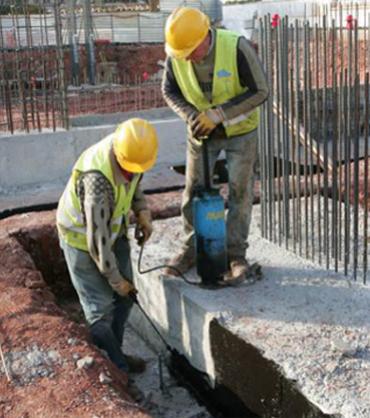 Company Presentation
A BEMPOSTA - INVESTIMENTOS TURÍSTICOS DO ALGARVE, S.A., was established in 1967 with a social objective that allowed the business of construction industry, public and private works, projects development and real estate promotion.
The capital stock that the company had at the time was used in the purchase of 2 properties with roughly 9 hectares in the "sítio da Bemposta", in Portimão, with the purpose of developing a TOURIST VILLAGE, which has since housed its headquarters.
The transformation of the type of company (which occurs in 1987), alongside the increase of the capital stock, allowed Bemposta, S.A. to fulfill the requirements in order to obtain the license for public works and construction industry, strengthen its presence in the Algarve region consistently and adapted to the specific conditions of this market.
Bemposta S.A. invested, implemented and marketed several reference works, namely the wastewater treatment plants in Lagos and Portimão, the Municipal Market of Faro, the Algarve Private Hospital and the Hotels: Alvor Park, Tivoli (in Praia da Rocha) and Alvor Baía.
The experience acquired in the implementation of these construction industry projects allows for the sustained development of the company, exhibiting its ability and technical competence.

This development allows the creation of an increasingly qualified technical framework, committed with the future of the company; setting adequate control procedures; strengthen its financial capacity; and reinforce its position in the market through the clear
quality of its work, excelling in the compliance of safety conditions,the health of its workers and environmental preservation.
The company's long record, from its establishment until today, is one of appreciation for its employees, respect for the agreements made with clients and suppliers, as well as open and warm relations with the financial institutions, which have and continue to support the company (as is widely acknowledged).
In 2004, gets to your quality management System the respective certificate of conformity, issued by SGS ICS – International Certification Services.
Continuously improving its performance, the company develops its own management system, integrating the environmental and work safety and health regulations. In 2008, that system was recognized, as shown by the relevant certificates of conformity. Today, it is one of the few construction industry companies that is certified in the NP EN ISO 9001 (Quality), NP EN ISO 14001 (Environment) and OHSAS 18001 (Health and Safety at Work) standards.